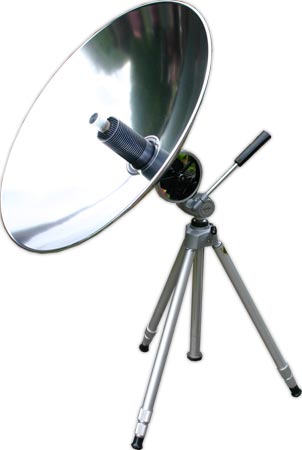 (tripod not supplied)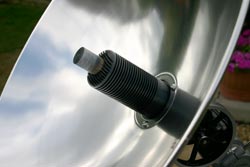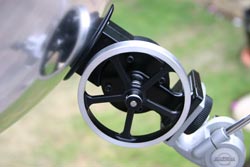 This solar powered Stirling engine offers a dramatic demonstration of energy conversion. The Stirling engine with its parabolic mirror, can be attached to any conventional camera tripod. When properly aimed at the sun, incoming solar energy is focused on the heat cap of the engine and is converted to rotary motion. Each unit is tested at the factory.
The product comes complete with Strling enegin and parabolic mirror. Stirling engine is assembled and ready to run, Just attach mirror. Requires standard camera tripod (not supplied).
Specifications
Total Weight:
1404g approx
RPM:
2000 rpm approax
Mirror diameter:
18"/46cm
Mirror depth:
5"/12.5cm
Mirror material:
polished aluminum
Flywheel diameter:
3.5"/9cm
Bore:
3/4" inch